Cutting Boards
$18.95 each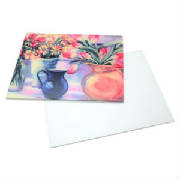 Tempered Glass Cutting Boards


Glass Sublimated cutting boards are virtually indestructible and absolutely beautiful.

Sanitary - Our Cutting boards have a cut-proof surface so bacteria, stains and odors cannot be harbored as they are in other cutting boards. No need for harsh chemicals to prevent cross-contamination - simply wash in warm, sudsy water!
Virtually Indestructible -Cutting boards are made with highly tempered glass that will look like new for years in your kitchen without cracks, chips, scratches, or cut marks.
Beautiful - Cutting boards are artwork for the kitchen! Colorful designs are mounted between shimmering textured glass and a protective vinyl backing. Sublimated Cutting Boards add sparkle to any table as an elegant serving platter or a dazzling centerpiece with candles - the uses are endless!
Flags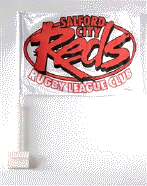 SPECIFICATIONS One ply - Made out of One fabric layer, print should be done on one side and it bleeds through to the other side at about 60-80%, the reverse image will be seen on the other side. Two ply - Made out of Two fabric layers, two prints can be done one on each side, the opposite side to the sleeve comes un sewn to enable the insertion of a board between the two plies during the printing process Fabric: Shetty Knitted Polyester. Size: 12" X 16".